The better things taste, the more likely we'll eat them. Pretty obvious, right? When you look at the bigger picture, however, you'll see just how important taste really is.
One third of all food produced across the globe is lost or wasted. Not only is this wasted food produced using precious resources, but it also emits methane: a not-so-great greenhouse gas.
Such a hazard and such a waste,
but we can absolutely do something about it.
From loving your leftovers to composting, there are many ways to reduce food waste - and one of the easiest ways is by simply making the food we eat taste delicious.
It's a waste not, want not kind of deliciousness
We've worked hard to give you the uncompromising taste you're after – fantastic, natural flavour with a superbly smooth texture that's created using a breakthrough grinding technique that ensures you get all the wholegrain goodness without a bit of the bits.

So feel free to enjoy every last sip of Earth'd without the worry of even a drop being wasted.
Earth'd Strawberry Burst
Get ready to crush it with Earth'd Strawberry Burst. Drink it down for a delicious quick fix at breakfast time or healthy pick-me-up any time – you choose.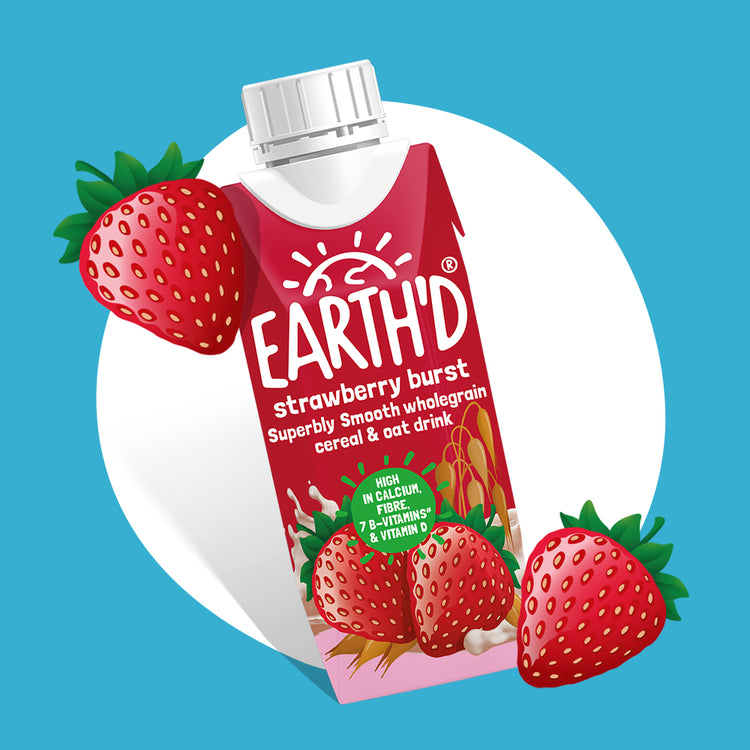 Earth'd Velvety Chocolate
Chocked-full of all the nutrition you need & the deliciousness you desire, Earth'd Velvety Chocolate will satisfy your cravings morning, noon & night. 
Earth'd Silky Vanilla 
Earth'd Silky Vanilla is anything but boring. Smooth, sweet & absolutely satisfying, it's a deliciously simple way to get the nutrition you need, deserve & crave.